About Gail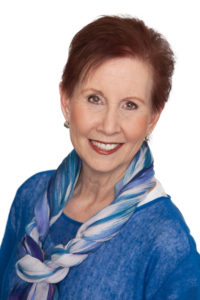 The first thing I would like you to know about me is that I love being a therapist—it's where my heart is.  Helping people with their relationships, offering clients ways to find meaning and purpose, supporting individuals, couples, and families is something I consider a privilege.
Over the past 25 years, I have worked with people from all walks of life who were going through a wide range of human experiences—beginnings, endings, and transitions.
I hold a B.A. in Sociology from San Diego State University, an M.A. from Alliant International University, and am licensed as a Marriage and Family Therapist.
Being a lifelong learner, my continuing education brings a freshness and aliveness to my work. In addition to being a therapist, I am an Amherst Writers & Artists Facilitator, a Writing Through Transitions Facilitator, a Certified Art Therapist, and Soul-Collage facilitator. I am also a Sage-ing Circle Facilitator and Certified Sage-ing Leader, programs that promote conscious aging, and a yoga instructor.
Throughout my career, I have facilitated workshops for different populations on mindfulness, authenticity, forgiveness, wisdom of the second half of life, relationships, transitions, gratitude, and many other topics. I love the special connection of groups and the sense of community they provide as group members give and receive support from each other.
On the personal side, I have been married 50 years.  I am a wife, mother, and grandmother.  I understand and am knowledgeable about life's stages and challenges.
Life is full of change.  Some of those changes happen by choice and some by chance.  When you are going through a transition like so many of us in these chaotic times, seeking professional help is an investment in your future. With the right therapist, you can find options you might not discover on your own.
I welcome the opportunity to speak with you as you decide whether therapy is the right path for you.. 
Please call me at 619-282-4730 or email me by using the contact page on this website.