Hello and Welcome!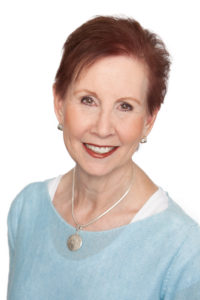 Are things in your life working as well as you'd like? Have you struggled with issues but been unable to resolve them?  Growth and change can be challenging, but nothing is as painful as staying stuck somewhere you don't want to be.
Therapy is much more than just problem solving. It is an opportunity to learn to respond proactively rather than to simply react to life. It's an opportunity to develop skills for living an authentic and conscious life. It's an investment in yourself and your future.
The decision to seek therapy is an affirmation that you are ready to take charge of your life. A good therapist can assist you in finding the solutions that will help you create the life you want and deserve.
I'm Gail Braverman, a Marriage and Family Therapist, group facilitator, and workshop presenter. For over 25 years, I have been privileged to partner with people as they have successfully navigated the changes, transitions, and crises of their lives.
Women in Transition: Writing Your Next Chapter

The world around us is going through a monumental shift–perhaps you have felt it too. Please join me for Women in Transition: Rewriting Your Next Chapter, a six-week online circle of women where we will share, write, read, and create a sense of community. We will discuss and explore what it takes to move through the stages of transition: letting go, the in-between and the new beginnings.  Learn more. 
My clients describe me as warm, realistic, and caring, someone who has a good sense of humor. A lifelong learner, I continually seek out, explore, and integrate alternative and creative approaches to self-discovery and healing. Since each situation is different, I approach each client individually, blending what I have found to be the best of psychology that is relevant to his or her needs and goals.
Finding a therapist that is a good match for you is key. I invite you to call me at 619.282.4730 or email me by using the contact form on this website.  We can discuss your needs and determine if we are a good fit. 
There is in all things…a hidden wholeness.
~Thomas Merton