Transitions: Revitalizing and Renewing Ourselves Through Writing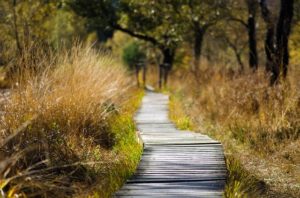 We have all gone through an unexpected transition that we neither welcomed nor chose. This time of enforced quarantine can be particularly difficult for those of us experiencing major life changes. Although we need to be physically separated during the pandemic, we do not need to be isolated from one another and our community.
Gail Braverman, Licensed Marriage & Family Therapist and an Amherst Writers & Artist Group Leader, invites you to participate in a four-week writing workshop series to help you navigate your personal transitions. We will meet in a "virtual circle" via Zoom and find clarity, connection, and lively conversation through simple, guided writing exercises. The writing exercises will help guide you as you make sense of what has happened, identify where you are now in the transition process, and perhaps reimagine where you would like to go as a result. No previous writing skills or experience are necessary.
As a participant in this workshop, you will:
• Understand the stages of transition – Letting Go, In-Between, Moving On
• Learn tools for managing difficult transitions
• Discover writing as a catalyst for meaningful conversation, storytelling, personal growth, creative self-expression, and mutual support
• Find a creative spark even during difficult times
Transitions always bring challenges, but if we use the time wisely and well, we can find perspective and gain clarity about what we value most.
Increasing evidence proves that writing about your thoughts and feelings:

• Improves your emotional, physical, mental, and spiritual health
• Supports you as you cope and thrive during times of transition and change
• Cultivates personal resilience
• Contributes to your overall sense of balance, joy, and well-being

~ James Pennebaker, Ph.D.
Transitions workshops are held online via Zoom and are 90 minutes in length each week for four consecutive weeks. Classes are limited to eight people, and these fill quickly.  For information about future workshops, call Gail at 619.282.4730 or email Donna Lander at donna@teesd.org.