Grief & the Healing Art of Writing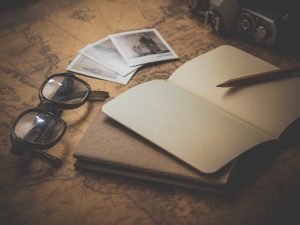 Grief, often the most profound form of sorrow, demands the support and compassion of our fellow human beings.  Since the beginning of time, people have come together in times of grief to help one another.  Grief support groups provide an opportunity for this kind of help and support.  
Research has shown writing about emotional topics brings improved physical and emotional well-being.   Writing allows people to navigate the river of grief and loss in a safe and private way. It gives people a way of making sense of a devastating experience.
Participation in this group will help you by:
introducing you to others who have had similar experiences, thoughts, and feelings.
countering the sense of isolation that many people experience in our mourning-avoiding culture.
providing emotional, physical,  and spiritual support in a safe, nonjudgmental environment.
allowing you to explore your many thoughts and feelings about grief in a way that helps you be compassionate with yourself
providing a way for you not only to receive support and understanding for yourself, but also to provide the same for others.
This workshop series will provide writing exercises and guidance to explore how writing can become a way to find healing.
Grief and the Healing Art of Writing will be led by Gail Braverman. Gail is a Licensed Marriage and Family Therapist, Certified Art Therapist,Certified Amherst Writers and Artists Workshop Leader, and yoga instructor.

Dates/Time:      Wednesdays February 6, 13, 20 27 at 10:00 to 11:30
Location:            Congregation Beth Israel, 9001 Towne Center Drive, San Diego
Cost:                    $60 for the series
For more information or to register, please email Katey Lindley, Caring Community Director.  
To RSVP for this program:  https://cbisd.org/getinvolved/caring-community.